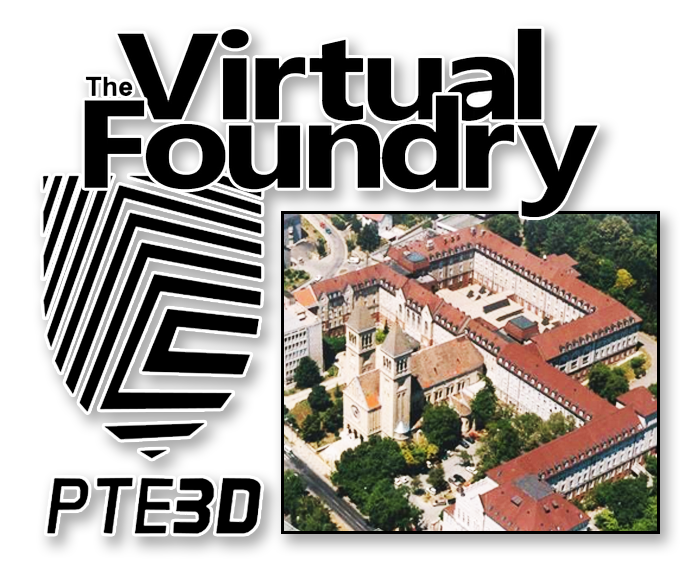 Stoughton, Wisconsin and Pécs, Hungary: The Virtual Foundry today announced a new partnership with University of Pécs 3D Printing and Visualization Centre. This partnership will establish a long-term cooperation for 3D printing material development.
"We are so pleased to be expanding the global footprint of The Virtual Foundry through this collaboration with Dr. Maróti and University of Pécs," says Tricia Suess, President at The Virtual Foundry. "The results of our work together will advance our understanding of metal 3D printing and new material development."
"The cooperation with The Virtual Foundry could pave the way for future developments that would enable the production of metal medical devices, implants and prosthetic limbs using much smaller desktop 3D printers instead of expensive equipment that requires a lot of space and special infrastructure," said Dr. Péter Maróti, the professional leader of the 3D Printing and Visualization Center at PTE.
"During the project, we will carry out standardised mechanical, scanning electron microscopy (SEM) and biocompatibility tests with special materials produced by The Virtual Foundry. We are confident that the measurements will open the way for applied use of the technology, which would enable faster and more cost-effective manufacturing," he added.
The benefits of this new partnership include:
Publication of Filamet™ mechanical characterization and structural analyses
Publication of the biocompatibility level of Filamet™
The expected results of the above-mentioned experiments will have a significant impact on the field of polymer/metal composite development, and it can be considered as a validated and real market-need.
About The Virtual Foundry: The Virtual Foundry offers the only fully in-house metal 3D printing technology that doesn't require cloud-based software. Metal AM with complete flexibility and control. The Virtual Foundry's key applications are in military, research and academia.
About University of Pécs 3D Printing and Visualization Centre: The University of Pécs 3D Printing and Visualization Centre is a unique institute in Hungary. It plays a crucial role in education and research and is equipped with state-of-the-art 3D printers and specialized research and measurement equipment. The aim is to revolutionize the region's development through the 3D project in many areas, including medical care, high-tech applications, R+D, and innovation.