APPLICATIONS AND SOLUTIONS FOR A WIDE RANGE OF INDUSTRIES
WHAT INDUSTRIES ARE USING FILAMET™?
3D PRINTER MANUFACTURERS
BIOMEDICAL INNOVATORS
JET ENGINE TECHNOLOGY
RADIATION SHIELDING
SPACE EXPLORATION
NUCLEAR POWER
SPECIAL EFFECTS
EDUCATORS
FASHION DESIGN
DENTAL
ARTISTS
EXAMPLES OF 3D PRINTS USING FILAMET™ AND APPLICATIONS.
ANTARCTIC DRILLING
This drill bit is used to drill through ice in the Antarctic for the IceCube Neutrino Observatory at the South Pole. It's about 4lbs of copper.
Hot water is run through the bit to melt the ice, rather than cutting like a normal drill bit. It has internal structure for managing water flow which makes it extremely difficult to machine or cast, but pretty easy to 3D print – at a quarter of the cost.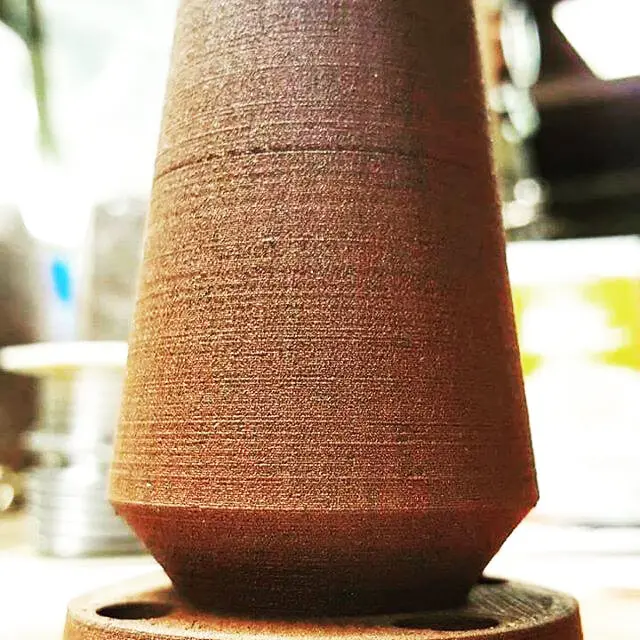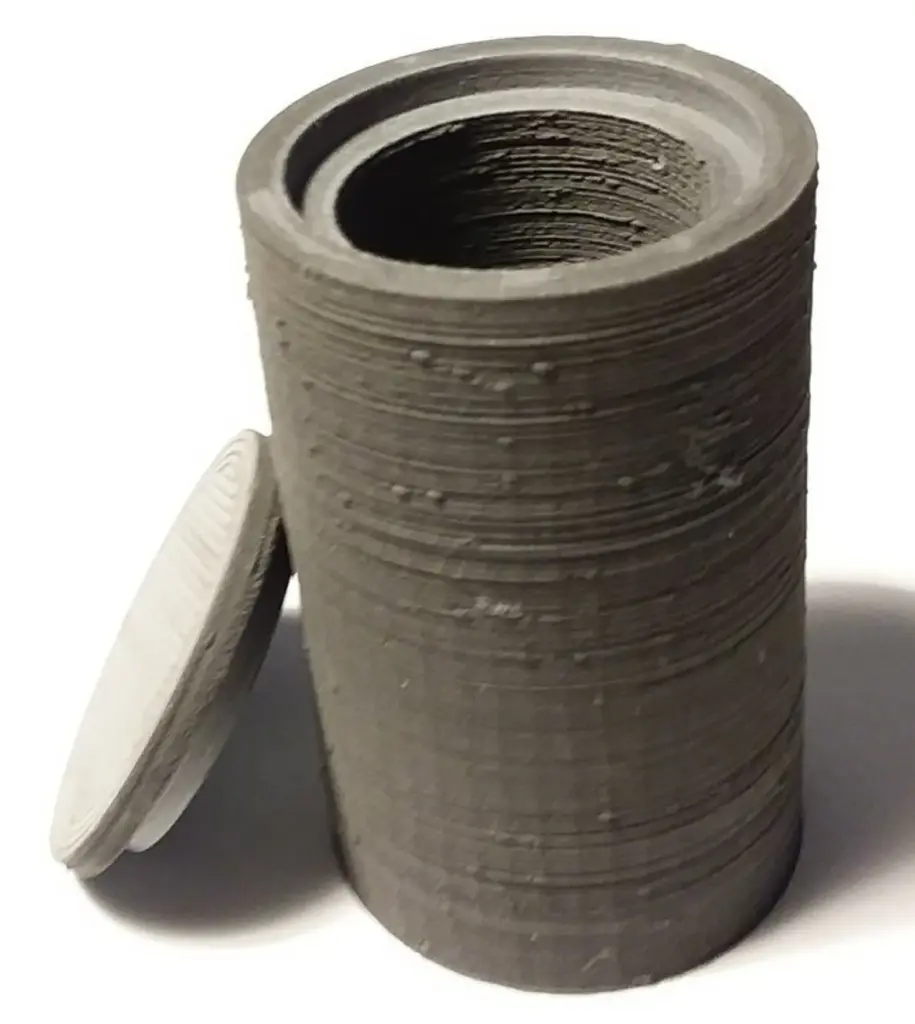 RADIATION SHIELDING
This is a 3D print of a bottle with lid used for transporting radioactive medicine it is equal (or very close to) the density of pure lead.
This print is about 94% metal by mass. It's made with tungsten, which is 1.6 times heavier than lead. The whole point of this product is weight, to make the heaviest filament humanly possible. It will be used mostly in radiation management, vibration control and counterweights, marketed under a brand name that already has traction as an injection moldable, super high mass material.
This print weighs about a half pound. The container is 8.4cm high without the lid and 8.7cm with it. The outer diameter measures 4cm.
---
I just wanted to write a quick email to tell you how much I am enjoying your product. I found the copper based filament I got from you to be so easy to use and without issue from the very first print I tried. I was initially worried that it would be hard to get good results or difficult to print correctly. Nothing could be further from the truth, it prints easy and smoothly on my Prusa i3 mk2 without any funny setup issues or special problems I have experienced with other specialty filaments.

Thanks for a great product!

— Gordon Novak