Innovation is happening at an exponential rate. The Virtual Foundry provides a tool in getting new ideas out there faster. We put the power of innovation in more people's hands, expanding the design pool and enabling more people to throw their hats in the ring of new solutions that improve our lives.
The Vision
The Virtual Foundry's vision is that any person can get any metal into any arbitrary shape they want.
And while we're at it, glass and ceramic, too.
The Product
We have developed a patented process for extruding metal, glass or ceramic powder with a thermoplastic binder into continuous filament suitable for use in any fused filament 3D printers. Once an object is printed using this hybrid material, it is sintered to remove the plastic binder.
Our plastic-infused metal, ceramic and glass filaments have the potential to revolutionize additive manufacturing because they enable objects to be 3D printed on inexpensive FFF equipment. This breakthrough has been made possible by continuing advancements in powdered material technology and sintering practices.
Our hybrid filaments, common FFF printers and sintering ovens represent a new, more affordable, open-architecture platform for metal additive manufacturing. Our patented technology significantly lowers the barrier to entry for manufacturers who want to begin experimenting with metal additive manufacturing. Ultimately, our vision includes making 3D printing more accessible to anyone who has a new product idea.
Our current catalog lists 13 stock Filamet™ 3D printing materials, including aluminum, bronze, copper, high-carbon iron, stainless steel and tungsten. We also produce a variety of custom materials to meet our Partner Innovator's more exotic needs. From defense and aerospace agencies to auto manufacturers and foundries, we are helping a variety of Partner Innovators solve some of the world's biggest design and engineering challenges.
What are you trying to create using additive manufacturing? We'd love to talk to you about your material needs for your next additive manufacturing project!
The Company
Our Values
Work hard, play hard
Celebrate successes and the work that got us there
Create fun and a little weirdness
Grow our business in a way that makes us proud
Innovation through experimentation
Our Culture
We really enjoy ourselves at work. We like being here together.
When it's time to work, we work hard. We know what needs to be done and we tackle it. We embrace challenges, solve problems quickly and always look forward.
When it's time to play, to rest, to celebrate, we do it fully.
We recognize our accomplishments and talk with each other about our journey.
Humor is key. We love to have fun at work. We laugh together and enjoy being here together. We're a bunch of characters working together to make something great.
We act with integrity, doing what's right for our Partner Innovators even if it's not convenient for us, and we turn down bad deals.
We fail – a lot. We try, study, learn, adjust and try again.
It's all hands on deck. When something needs to be done, we help each other and make sure it gets done on time and in the right way.
The Team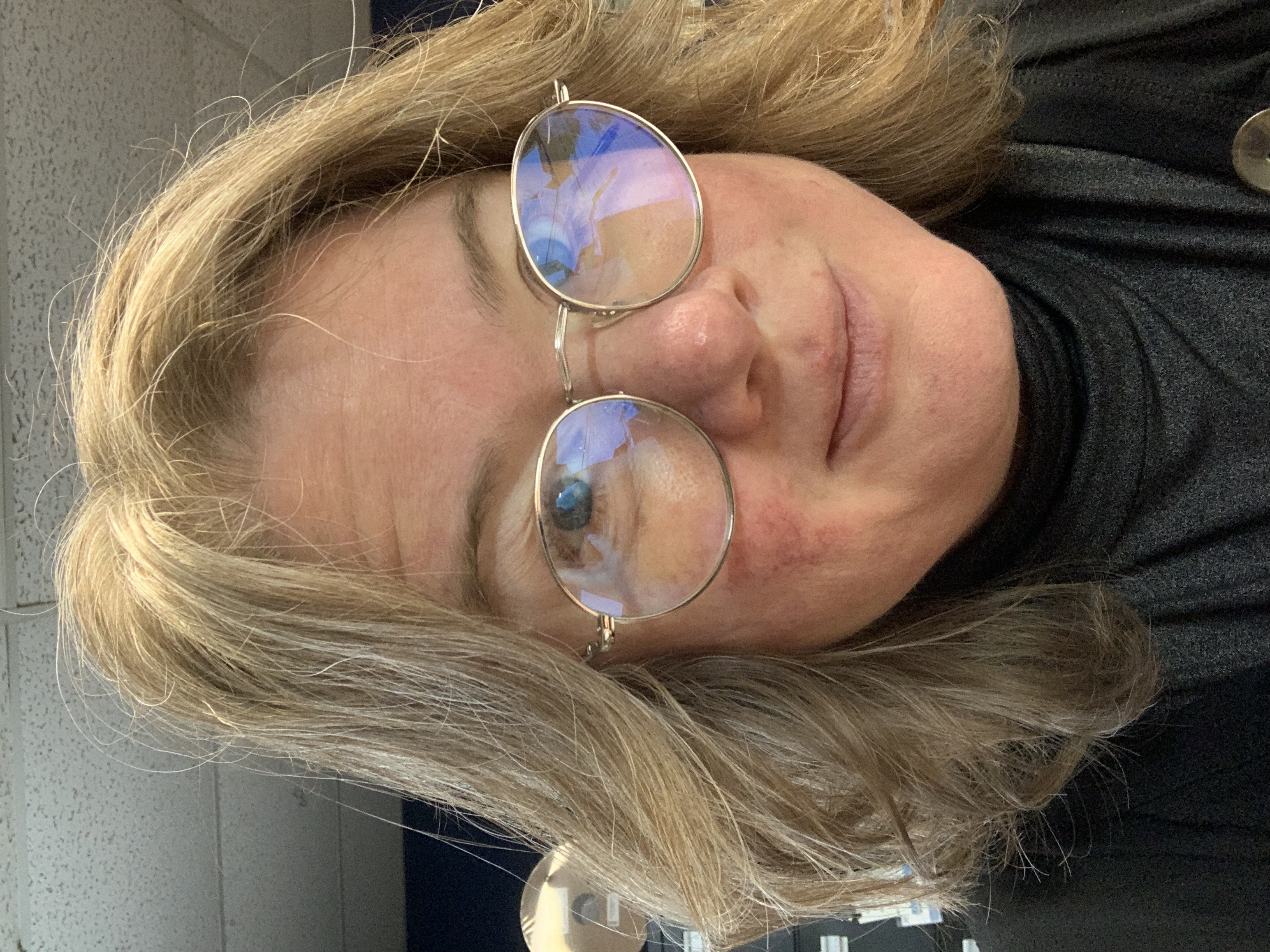 TRICIA SUESS, PRESIDENT
As President of The Virtual Foundry (TVF), Tricia helped focus the presence of the company's innovative product line in the marketplace. She expanded the vision of The Virtual Foundry and has been a key driver in the company's customer-first philosophy.

With education and experience in business finance, administration and leadership, Suess' robust background and entrepreneurial mind-set drive her projects forward to success. A combination of education, experience, and continued skill expansion lend to a focus on continuous improvement for the companies she serves, her teammates and herself. With an eye toward the ideal and a concentration on team development throughout growth, she looks forward to ever expanding business. Always on the look-out for meaningful leadership roles, she enjoys serving on boards and leading groups in her community and beyond.
President- The Virtual Foundry
Past Chair – Stoughton Chamber of Commerce Board of Directors
Connect with Tricia on LinkedIn: https://www.linkedin.com/in/tricia-suess-2327205/
MORE ABOUT TRICIA
What made you decide to be part of our team?
When I first heard about what was happening at The Virtual Foundry, I knew I wanted to be a part of it. The talent, the technology, and the future of 3D printing all present endless possibilities.

What do you think people need to know about TVF?
We continue to build key partnerships with businesses and people who understand that our products expand the value of their products. We steadily work to improve and grow our line of metal 3D printing filaments and accessories. At TVF our purpose is to enable innovation at all levels. We're changing the way work is done. Keep your eye on us!
What do you like best about your role within the company?
The innovation here is stunning. Our people are constantly creating and developing new ideas. I enjoy the fast pace and the hyper-creative environment.
What have you learned about the industry?
I am continually impressed by the ingenuity that comes from the minds in the industry. This field changes quickly and will continue to evolve and grow at a swift pace.
---
It's quite thrilling to be on the front edge of metal 3D printing technology. Brad and his team have developed something here that changes how work is done. Our innovative people have created a product within an open architecture that increases the efficiencies of current work systems and expands the value of our customers' product offerings.

— The Virtual Foundry President, Tricia Suess
---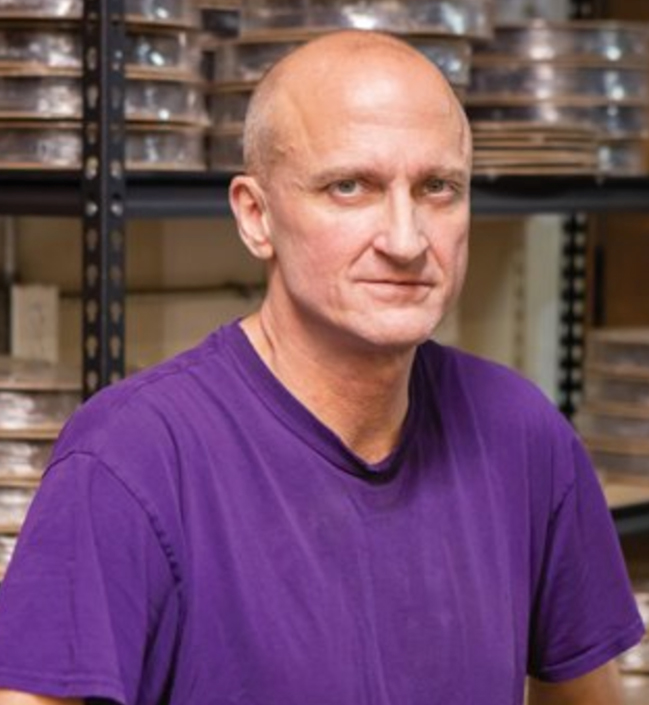 BRAD WOODS, INVENTOR
Brad's life-long fondness for metallurgy and background in software engineering spurred a quest to study various methods of fabricating metal. It started in electrodeposition and shifted more to powdered metallurgy shortly after. The next logical step brought him to 3D printing. After printing his first object in plastic, the need for a metal solution became very clear and The Virtual Foundry was born.
In his search for printable metal, Brad knew that an important aspect of creating this tool would be wide usability. Developing what would become an open architecture solution led to the creation of Filamet™, a sinterable, high metal-content 3D printing filament that can be used in any Fused Deposition Modeling (FDM) printer.
His love for this work continues with the constant development of new materials and the ongoing research for other methods of metal fabrication.
"This point in history sets the stage for the future of metal 3D printing, and the technologies developed by The Virtual Foundry are becoming the standards." ~Woods
Connect with Brad on LinkedIn: https://www.linkedin.com/in/bradley-woods-6b6b0214/
---
Developed by some very nerdy chaps deep in the bowels of Madison, WI, the product is basically a high metal content 3D printing filament, which can run on just about any cheap printer anywhere. The key point to note is that it's not expensive, doesn't require an expensive printer, and yet can produce stunning results which go way beyond standard ABS or PLA plastic output.

— NIGEL IS THE MANAGING EDITOR OF THE RED FERRET, AND FREELANCE COLUMNIST FOR THE SUNDAY TIMES NEWSPAPER IN LONDON.