Research Papers and Other References
Much of the progress made in applications for this technology is developed by, or in partnership with our dedicated Partner Innovators. The following Papers and reference materials come from a variety of sources.
Whenever possible we ask that this information be made available to the general community. The Virtual Foundry will curate and share this growing list of scholarly articles, use-cases and general research whenever possible.
If you have material to contribute or would like to curate information for a specific industry or application, your participation is greatly appreciated. You can contact The curator of this library directly here: [email protected]
Together we'll take #FFFmetal to the next level.
---
3D Printing of high melting iron alloys using metal-fused deposition modeling: a comprehensive review by Matthew Drummond, Abdelkrem Eltaggaz and Ibrahim Deiab
Tensile strength, elastic modulus and thermal conductivity of 3D-Printed components using bronze/PLA filament by Rubén Lostado-Lorza, Marina Corral-Bobadilla, Saúl Iñiguez-Macedo, Fátima Somovilla-Gómez and Celia Sabando-Fraile
Effect of printing parameters on extrusion-based additive manufacturing using highly filled CuSn12 filament by Beatrice Aruanno, Alessandro Paoli, Armando Viviano Razionale and Francesco Tamburrino
A Fully 3D Printed, Multi-Material, and High Operating Temperature Electromagnetic Actuator by Sebastian Mettes, Justin Bates, Kenneth W. Allen, and Yi C. Mazumdar
Characterization of novel self-healing polymer blends for additive manufacturing by Truman James Word
Characterization of Metal FDM process and final mechanical performances evaluation by Ferdinando Ursi
A Parametric Optimization Of Lattice Structure Heat Sinks: An Integrated Computational And Experimental Approach By Turner Mccoy
Design and Fabrication of a High-Performance Heat Exchanger Using an Optimized Three-Dimensional Surface Structure Through Additive Manufacturing by Seth T. Waters
Copper Composites and Laser Sintering: Novel Hybridization Method for 3D Printed Electronics by Rémi Rafael and Paddy K. L. Chan
Engineering 3D Printed Structures Towards Electrochemically Driven Green Ammonia Synthesis: A Perspective by A. K. K. Padinjareveetil, J. V. Perales-Rondon and M. Pumera
Application of Composite Filament with the Addition of Metallic Powders in 3D Printing by Agnieszka Dzindziora, Maciej Sułowski, and Damian Dzienniak
Indirect Induction Sintering of Metal Parts Produced through Material Extrusion Additive Manufacturing by Manuel Ortega Varela de Seijas, Andreas Bardenhagen, Thomas Rohr and Enrico Stoll
Physical-mechanical behaviors of stainless steel plate-lattice built by material extrusion additive manufacturing by Dayuee Jiang and Fuda Ning
Overview of Debinding Methods For Parts Manufactured Using Powder Material Extrusion by Zahra Lotfizarei, Amir Mostafapour, Ahmed Barari, Alireza Jalili, and Albert E Patterson
Design of bimetallic 3D-printed electrocatalysts via galvanic replacement to enhance energy conversion systems by Jose Muñoz, Christian Iffelsberger, Edurne Redondo and Martin Pumera
Investigation of the manufacturability of a copper coil for use in space components by means of the fused filament fabrication process by S. Uffelmann and S. Pestotnik
Investigation and Improvement of Processing Parameters of a Copper-Filled Polymer Filament in Fused Filament Fabrication as a Basis for the Fabrication of Low-Porosity Metal Parts by Elmar Moritzer and Christian Lennart Elsner
Experimental Study on Metal Parts under Variable 3D Printing and Sintering Orientations Using Bronze/PLA Hybrid Filament Coupled with Fused Filament Fabrication by Xueying Wei, Ingolf Behm,Tony Winkler, Stefan Scharf, Xujun Li, and Rüdiger Bähr
Machine Learning-Based Void Percentage Analysis of Components Fabricated with the Low-Cost Metal Material Extrusion Process by Zhicheng Zhang and Ismail Fidan
Suitability of Low-Cost Additive Manufacturing for Polymer Electrolyte Fuel Cells by David Alexander
Microstructural and Mechanical Properties of Polylactic Acid /Tin Bronze Tensile Strength Bars Additive Manufactured by Fused Deposition Modelling by Senad Dizdar and Amogh Vedantha Krishna
A Review on Material Extrusion Additive Manufacturing of Metal and How It Compares with Metal Injection Moulding by Chanun Suwanpreecha and Anchalee Manonukul
Characteristics of 3D Printable Bronze PLA-Based Filament Composites for Gaskets by Marcela Sava, Ramona Nagy and Karoly Menyhardt
Biomedical Applications of Metal 3D Printing by Luis Fernando Velásquez-García and Yosef Kornbluth
Feasibility study of producing multi metal parts by Fused Filament Fabrication (FFF) technique by Mehrdad Mousapour, Mika Salmi, Lassi Klemettinen and Jouni Partanen
Evaluating the Thermal Performance of Topology Optimized Low-Cost 3D Printed Heat Sink Made of Copper by Bilal Taha
Prediction of Dimensional Changes of Low-Cost Metal Material Extrusion Fabricated Parts Using Machine Learning Techniques by Zhicheng Zhang, James Femi-Oyetoro, Ismail Fidan, Muhammad Ismail and Michael Allen
Rheology scaling of spherical metal powders dispersed in thermoplastics and its correlation to the extrudability of filaments for 3D printing by Amm G. Hasib, Stanislau Niauzorau, Weiheng Xu, Sridhar Niverty, Natalya Kublik, Jason Williams, Nikhilesh Chawla, Kenan Song and Bruno Azeredo
Fused Filament Fabrication of Metallic Components for Semi-professional and Home Use by Günther Poszvek, Gerald Stattler, Erich Markl, Rolf Seemann and Maximilian Lackner
Preliminary Mechanical Characterization Of The Low-Cost Metal 3D Printing by Hao Lu
Preliminary Investigation into Metal-Material Extrusion by Shane Terry, Ismail Fidan & Khalid Tantawi
This paper has excellent detail on the fundamentals of working with Filamet™.
It also includes excellent graphs of the Thermogravimetric Data. This can give you a great head start with the Debinding part of the process.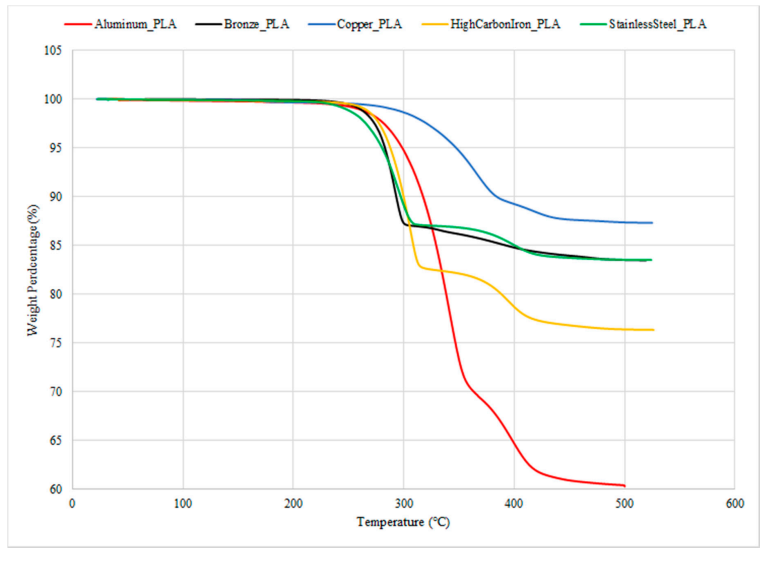 Mechanical and Thermal Analyses of Metal-PLA Components Fabricated by Metal Material Extrusion by Mahdi Mohammadizadeh, Hao Lu, Ismail Fidan, Khalid Tantawi, Ankit Gupta, Seymur Hasanov, Zhicheng Zhang, Frank Alifui-Segbaya and Allan Rennie
Microstructure and Phase Analysis of 3D-Printed Components Using Bronze Metal Filament by Zhe Lu, Oyedotun Isaac Ayeni, Xuehui Yang, Hye-Yeong Park, Yeon-Gil Jung and Jing Zhang
Experimental Work with 3D Printing of SS316L Metal Filament by Karthikesh Gante Lokesha Renukaradhya
Sintering And Characterizations Of 3D Printed Bronze Metal Filament by Oyedotun Isaac Ayeni
Thermal Conductivity of Sintered Copper Samples Prepared using 3D Printing-Compatible Polymer Composite Filaments by Navid Dehdari Ebrahimi and Y. Sungtaek Ju
Explore the different offerings available in FFF Metal. The linked graphic shows a side by side comparison of Desktop Metal, Markforged, BASF and The Virtual Foundry. Watch the full webinar here.
A side by side look at Ultrafuse by BASF and Filamet™ by The Virtual Foundry.
This article is pretty interesting. A concept we hadn't thought of before we read it.
Filament is designed to work with low- to high-end equipment
Additive Report by Sue Roberts
3D Printing News Briefs: January 27, 2020
3DPrint.com by Sarah Saunders
Congressional Research Service
August 2, 2019
The Texas A&M Department of Construction Science is laying the groundwork to become the leading research hub for construction projects on the Moon and Mars.
By Richard Nira, Texas A&M University College of Architecture, JULY 12, 2019
March 2017 – Argonne National Laboratory
---
MISCELLANEOUS PUBLICATIONS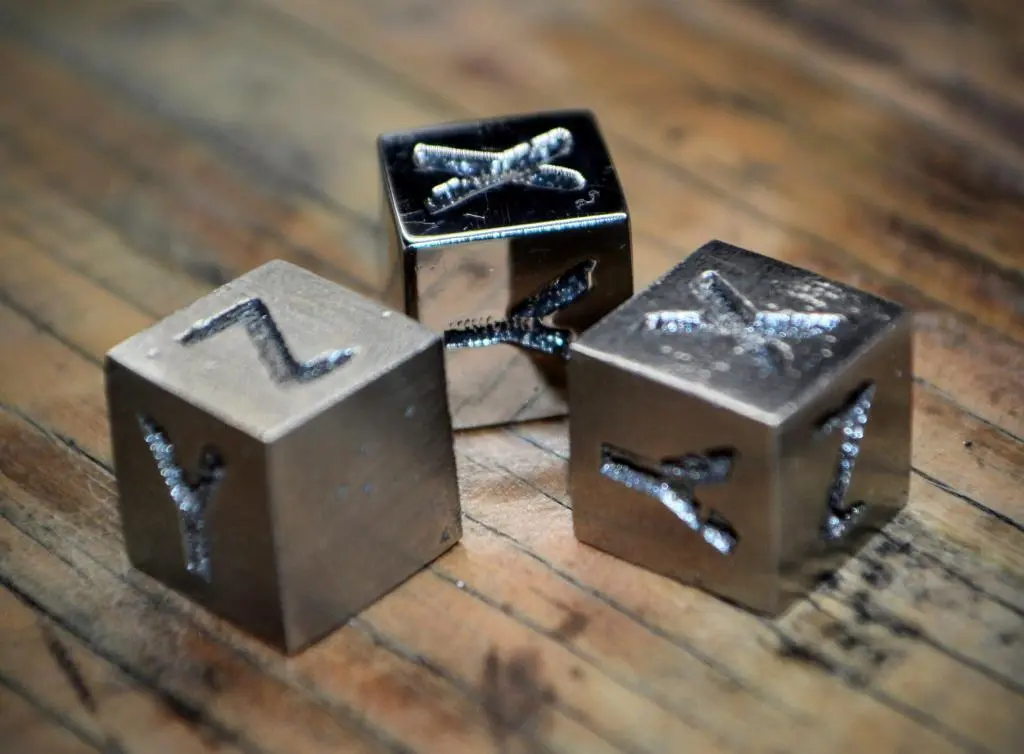 METAL FILAMENT 3D PRINTING OF SS316L-FOCUSING ON THE PRINTING PROCESS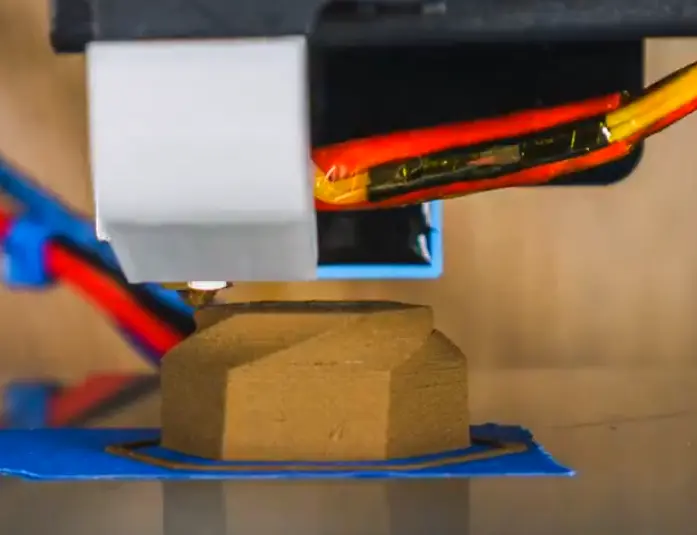 FEASIBILITY STUDY OF PRODUCING MULTI-METAL PARTS BY FUSED FILAMENT FABRICATION (FFF) TECHNIQUE

DESKTOP 3D METAL PRINTING, TODAY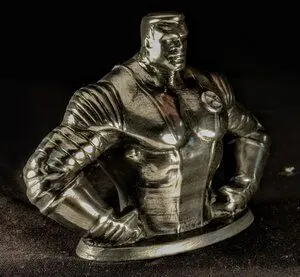 THE VIRTUAL FOUNDRY'S ALTERNATIVE
TO COSTLY METAL AM SYSTEMS: OPEN, SAFE, PRICED TO COMPETE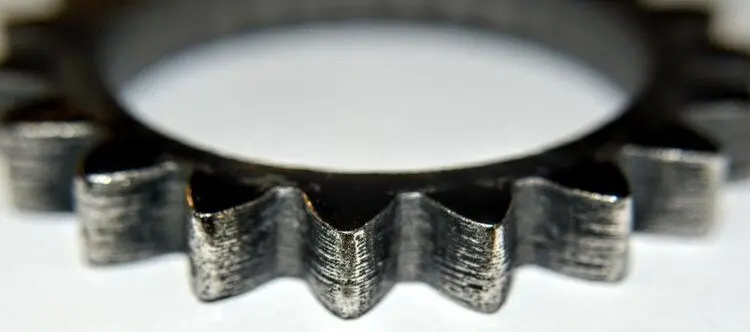 AFFORDABLE METAL 3D PRINTING
The Virtual Foundry is first to market with an affordable metal 3d printing system that dramatically reduces the entry cost of Metal 3D Printing. Filamet™ from The Virtual Foundry makes any existing 3d printer a Metal 3D Printer. The Virtual Foundry provides a full cycle solution that includes debinding and sintering equipment letting anyone 3d Print pure metal parts in-house for prototyping and short-run manufacturing.
Filamet™ in the Field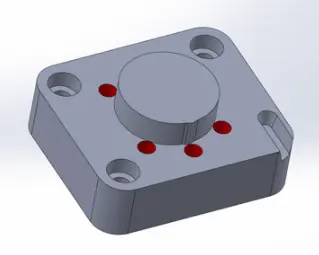 PARTNERSHIP WITH LEDWELL PLASTICS
Ledwell Plastics: How does Filamet™ fit in to plastic injection molding?
---
RESEARCH RELEVANT TO, BUT NOT SPECIFICALLY ABOUT THE VIRTUAL FOUNDRY.
The Virtual Foundry likes to share as much information as possible. We hope to build this category into a very robust Wiki that will cover all of these topics. Some of this information may be directly about TVF, or it may be about topics related to our technology and methods of improving the various processes.
---
This PDF was originally published in early 1953 by Oak Ridge National Labs. The intended audience was people working with very high temperature materials related to nuclear energy research.
Some of our Partner Innovators have found useful information in this document while researching high-temperature refractory materials.