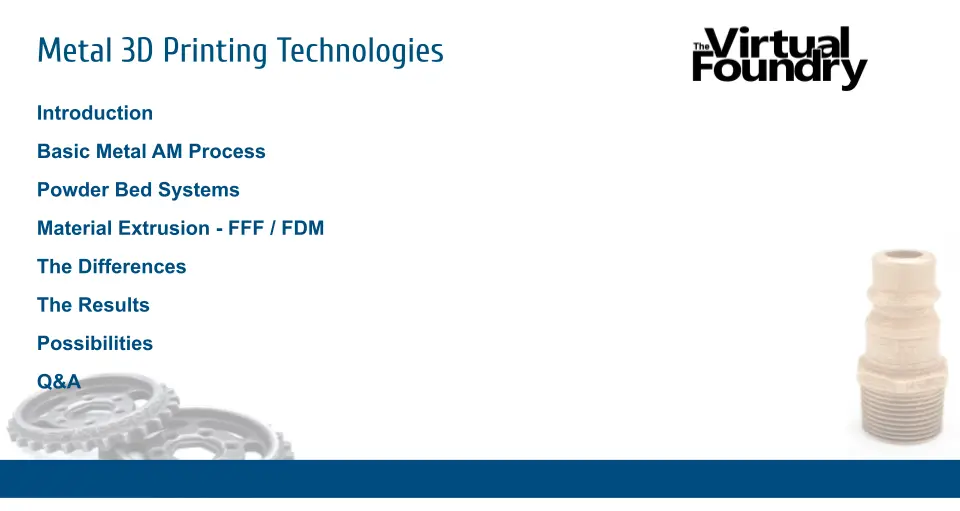 PRESENTATIONS BY THE VIRTUAL FOUNDRY
A VARIETY OF TOPICS ARE AVAILABLE THROUGH PRESENTATION BY THE VIRTUAL FOUNDRY FROM CURRENT METAL 3D PRINTING TECHNOLOGIES TO WHAT IT'S LIKE TO LAUNCH A BRAND NEW TECHNOLOGY AND MORE.
WHAT WOULD YOUR GROUP LIKE TO LEARN ABOUT METAL AM TECHNOLOGIES?
---
EDUCATIONAL PROGRAMS THROUGHOUT THE COUNTRY HAVE BEEN WORKING WITH TVF METAL FILAMENTS AND MATERIALS. LEARN MORE ABOUT SOME OF THESE PROJECTS BELOW.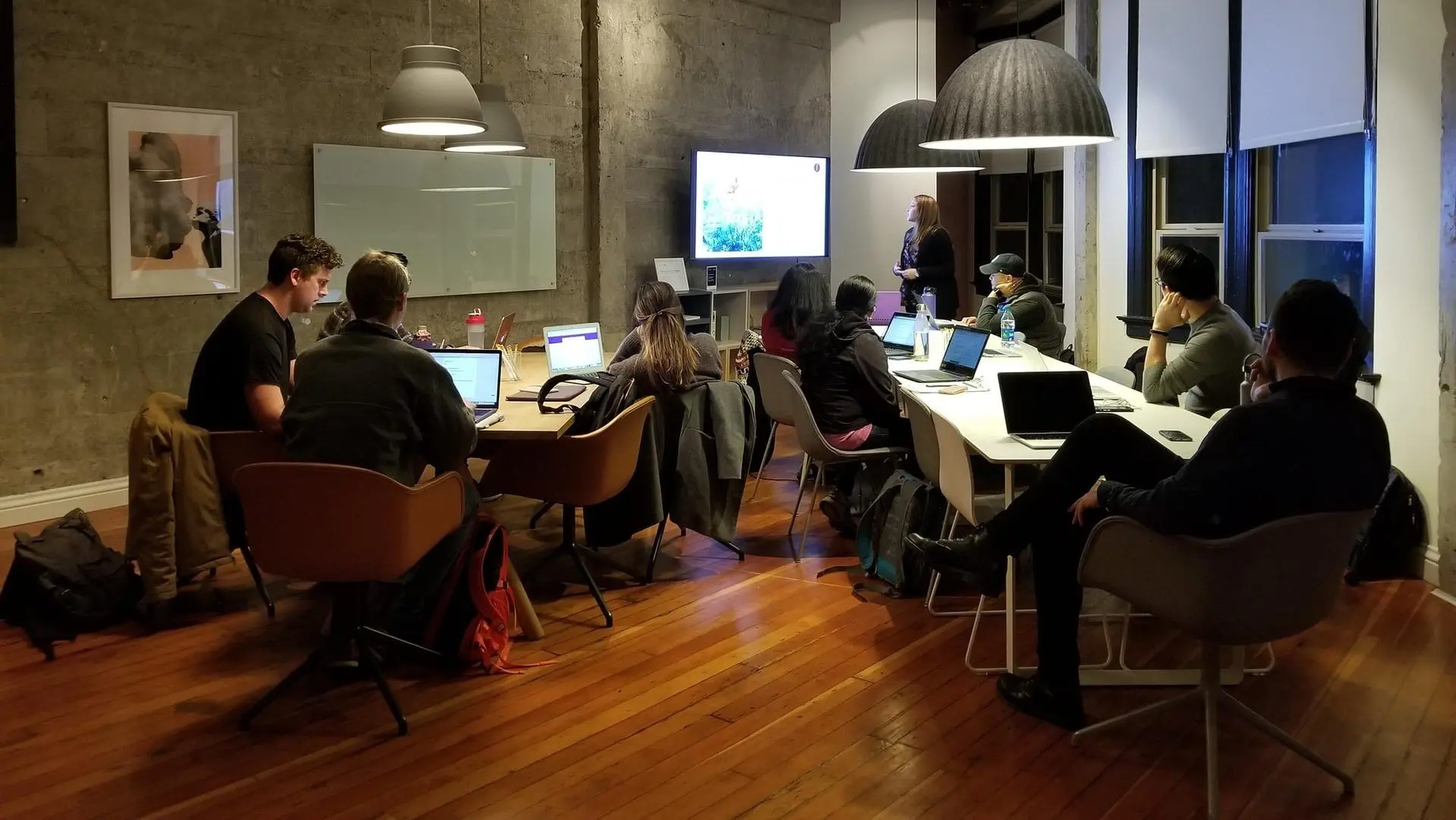 WE CONTINUE TO PARTNER WITH EDUCATIONAL INSTITUTIONS ACROSS THE COUNTRY.
OUR METAL FILAMENTS AND MATERIALS CAN BE PRINTED ON ANY FDM PRINTER TO CREATE PURE METAL PARTS. 3D METAL PRINTING USING OUR MATERIALS OFFERS REAL WORLD APPLICATIONS USING CUTTING EDGE TECHNOLOGY.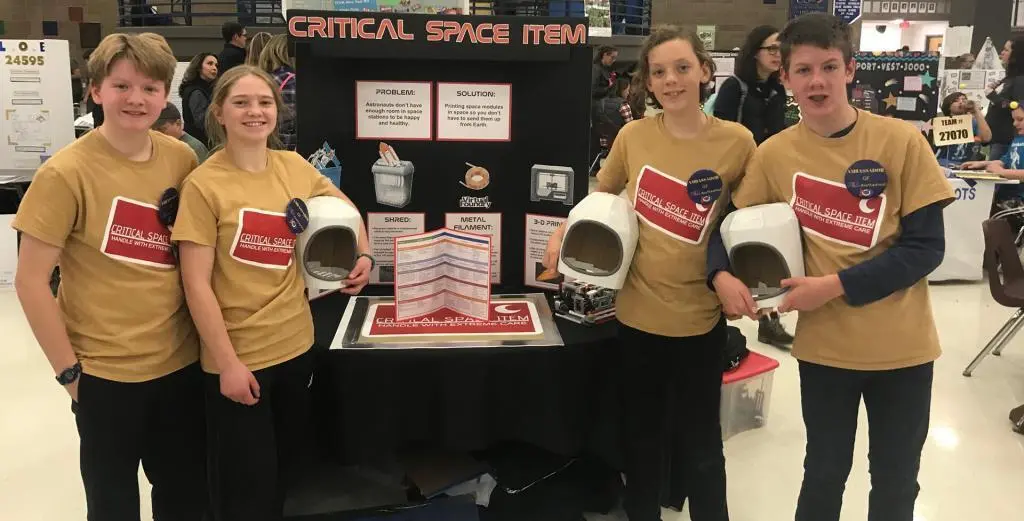 FIRST LEGO LEAGUE FOR STUDENTS IN WISCONSIN
These kids are a group of students (from left to right, Emily, Laura, Arlo, Ethan) that are participating in their FIRST Lego League. The tournament is hosted by Wisconsin FIRST. Within the competition there are over 300,000 teams worldwide and over 400 in Wisconsin. This team (Critical Space Item) has advanced to the state tournament with the final 36 teams.
The upcoming competition gives them a problem that has 2 parts. The first goal is to recycle space metal to save on launch costs, print out new parts, and whole space station hull pieces. The second goal is to print a space station module that is 6 times larger than the current ISS modules and possibly be basis of ship to Mars. The pieces of the station would be printed like puzzle pieces and then sintered together in space.
To prove this concept they want to print small metal pieces in space to show the metal can be recycled in space. They also want to launch large hull pieces in an existing rocket and then sinter them in space to show the sintering process can work. With 2 rocket launches, a module 6 times larger than any on the ISS could be built.
Right now they are trying to print small replicas using The Virtual Foundry metal filaments and plan to sinter the puzzle pieces together as a proof of concept.
---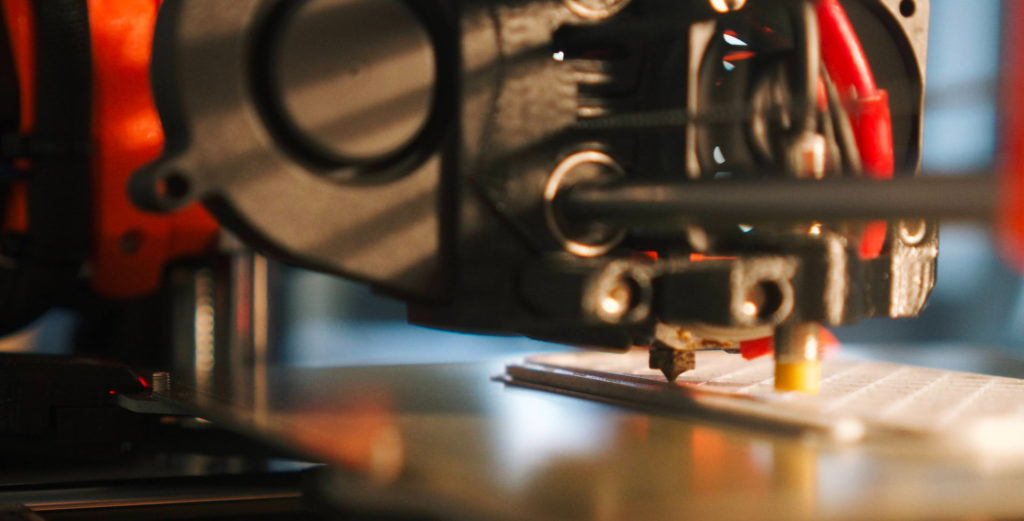 AUBURN UNIVERSITY AND HUNTSVILLE CITY SCHOOLS
Huntsville City Schools have become the first K-12 school district in the nation to partner with Auburn University's National Center for Additive Manufacturing Excellence (NCAME) alongside the U.S. Army Aviation and Missile Research, Development, and Engineering Command (AMRDEC) to further education and workforce development in the field of additive manufacturing.
---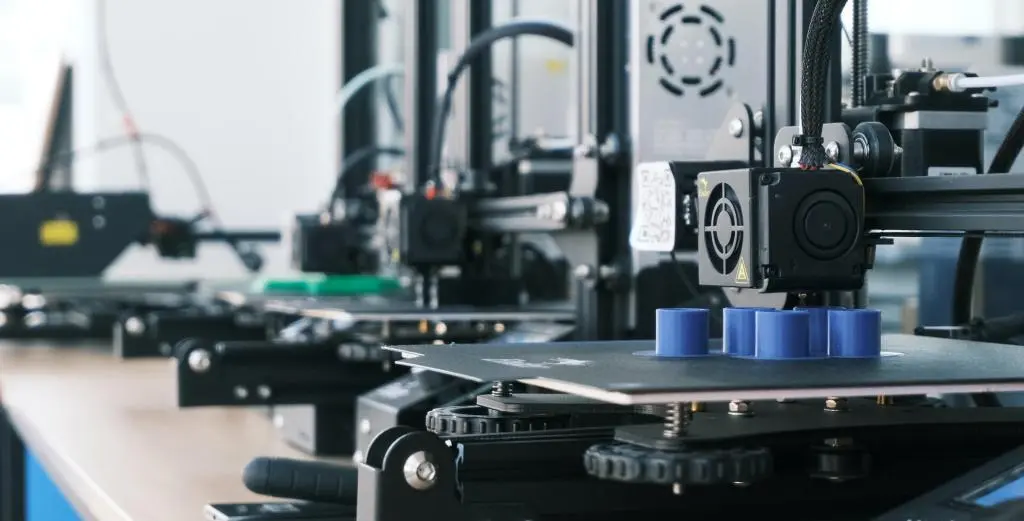 UW MADISON ENGINEERING DEPARTMENT
Our partnership with UW Madison Engineering Department continues to grow. Through their 2018-2019 Capstone Project, we have been able to integrate our materials and processes into their program. This opportunity will not only introduce new materials it will also provide an opportunity to create a sintering process for applications.
---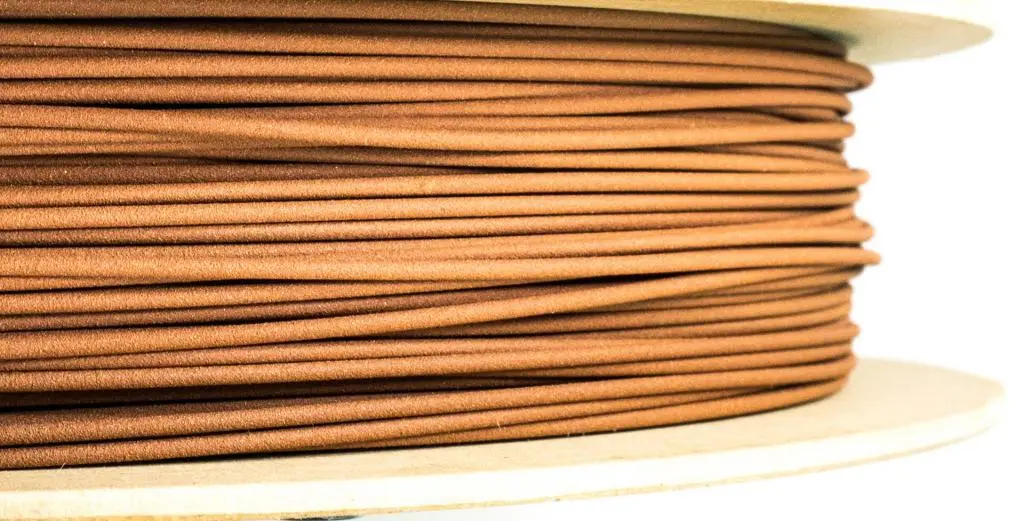 UNIVERSITY OF CALIFORNIA LOS ANGELES
Thermal conductivity of sintered copper samples prepared using 3D printing-compatible polymer composite filaments
Navid Dehdari Ebrahimi Y. Sungtaek Ju
Department of Mechanical and Aerospace Engineering, University of California, Los Angeles, CA, 90095, USA
Metal-filled polymers containing micro-powders of highly conductive metals can serve as a starting material to fabricate complex metal structures using economic filament extrusion-based 3D printing and molding methods.
References:
(2) Reprinted from Additive Manufacturing, Volume 24, December 2018, Pages 479-485. Copyright (2018), with permission from Elsevier and UCLA Professor Y. Sungtaek Ju (group supervisor), Navid Dehdari Ebrahimi (First author), and MTSL lab research group in Mechanical and Aerospace Engineering department.